Ho, ho, ho!
It's Christmas Eve. For those of you using IE you should be listening to my all time favorite Christmas song by the Trans-Siberian Orchestra. Firefox does not have a music player embedded in it so if you want to hear the music, well, you can get off your ass and go buy the damn CD.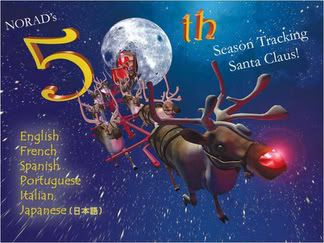 Oh, all right, click
here
to open a separate window and have it playing in the background.
For the kiddies, and me up until three years ago, here is the
2004 Norad Santa Tracker
. Have a great Christmas, God bless us everyone, bah humbug, and gesundheit.